LeBron James became the seventh player in NBA history to surpass 30,000 points in his career last night when he scored 28 points in Cleveland's 114-102 loss in San Antonio. The 30,000th points came on a long two-pointer at the end of the first quarter.
He probably wasn't in a celebrating mood since the Cavaliers now have lost 10 of their last 13 games after starting the season 24-9. Cleveland is still third overall in the Eastern Conference, but are now 3 1/2 games behind the Raptors and six behind the Celtics, who have lost four in a row themselves.
Below is a chart showing the breakdown of how the eight players with 30,000 career points scored those points. We're adding Julius Erving, who has 30,000 when you include his five seasons in the ABA prior to the merger between the two league in 1976.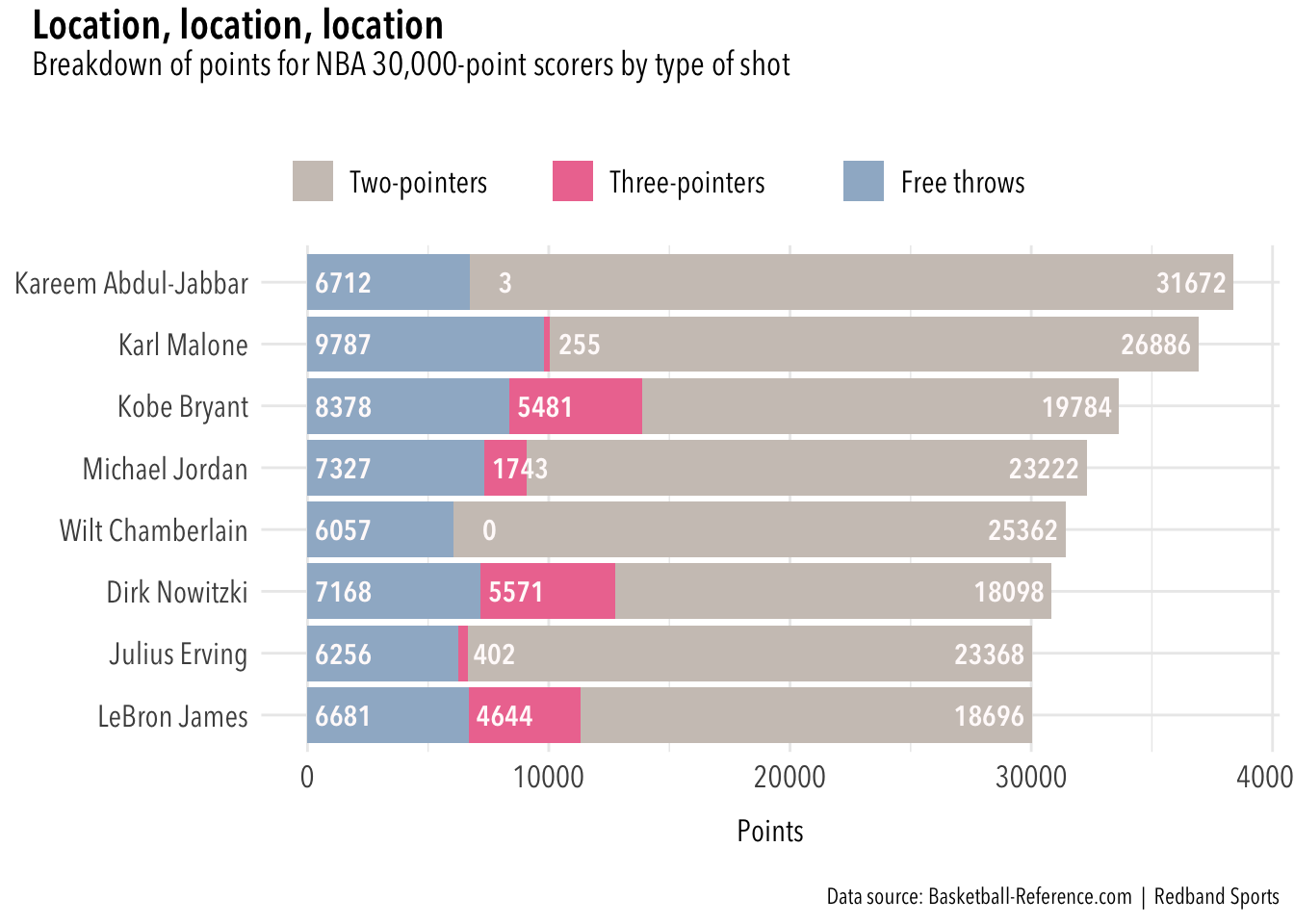 Yes, even Kareem Abdul-Jabbar made a three-pointer, leaving Wilt Chamberlain as the only one of the eight not to have points in all three categories. Abdul-Jabbar took at least one three-pointer for 10 straight seasons after it was introduced in 1979; he finished his career 1 for 18.
Karl Malone nearly reached 10,000 points just on free throws, and Dirk Nowitzki has eclipsed Kobe Bryant as the leader in points from three-point shots.
Next is a chart showing the season in which each of the players reached a new five-figure level of points.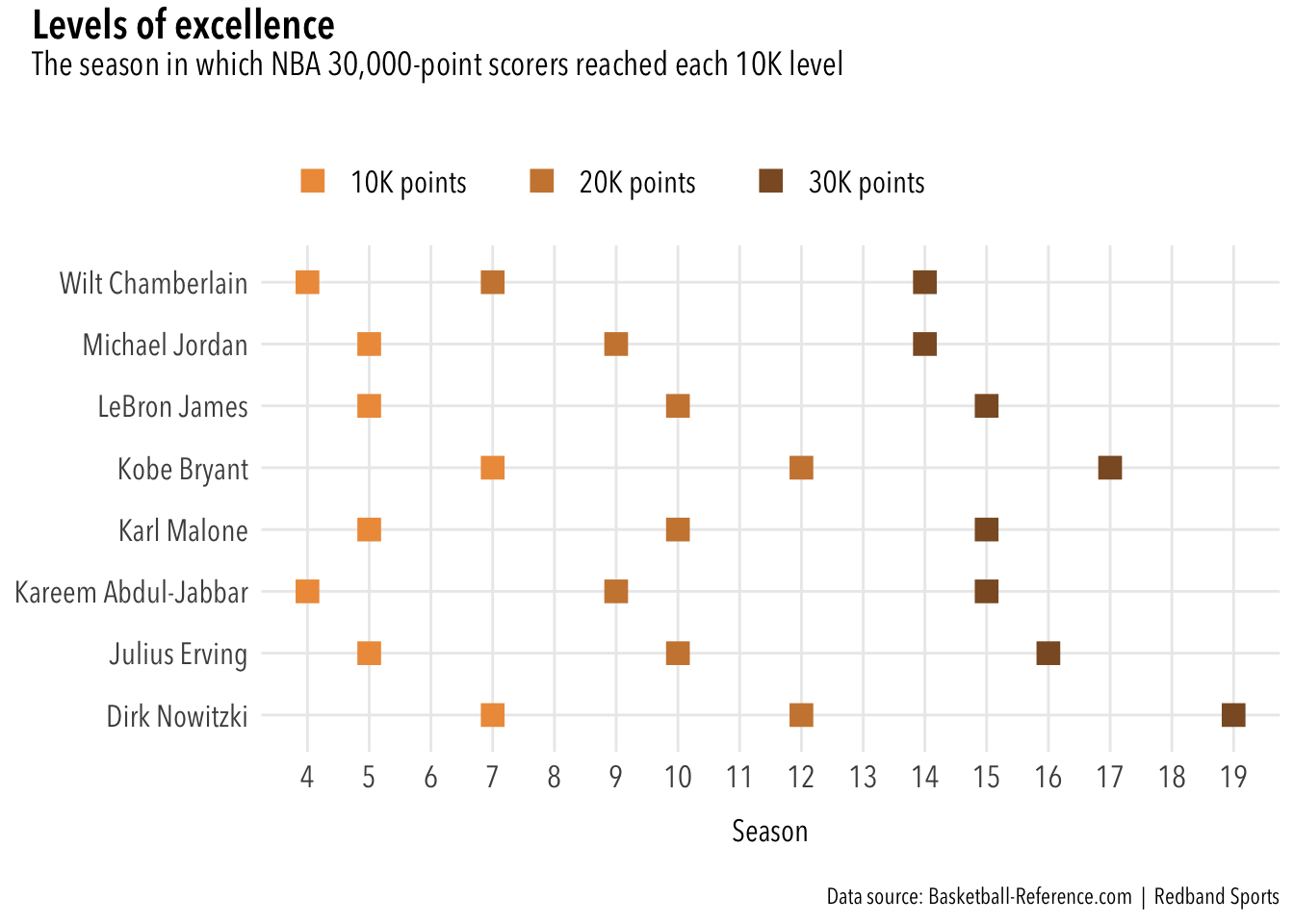 James is on track with Malone and Abdul-Jabbar, having reached the 30,000 level in 15 seasons. But James, who turned 33 on Dec. 30, is significantly younger than those two. Malone and Abdul-Jabbar were both 36 in their 15th season. Chamberlain and Michael Jordan, who got there a season earlier, were 36 and 38. Chamberlain retired right after that 14th season; Jordan was in the first of his Wizards comeback seasons after three years on the sidelines.
Does all this mean James could be the first to reach 40,000 points? Cleveland.com has an interesting data project in which you can input three simple parameters for the rest of James' career — average points per game, number of seasons and games played per season — and it will calculate how many points James will reach at the end of that term.
James would likely have to play at least five more seasons to reach 40,000; he would have to be healthy enough to play 70 games per year and productive enough to average 26 points per game. That would allow him to eclipse 40,000 in the final few games of his 20th NBA season. He could still pass Abdul-Jabbar's record of 38,387 points in the same five-year time frame as long as he averages 22 points per game over 70 games a year.
Originally written for Hot Buttered Post at National Post