Sunday's Super Bowl set 17 statistical records and tied 12 more, according to research by the Elias Sports Bureau.
The 1,151 combined total yards by the Eagles and Patriots obliterated the old record by 222 yards. Below is a histogram showing the combined total yards of the 52 Super Bowls, sorted into bins of 25 yards.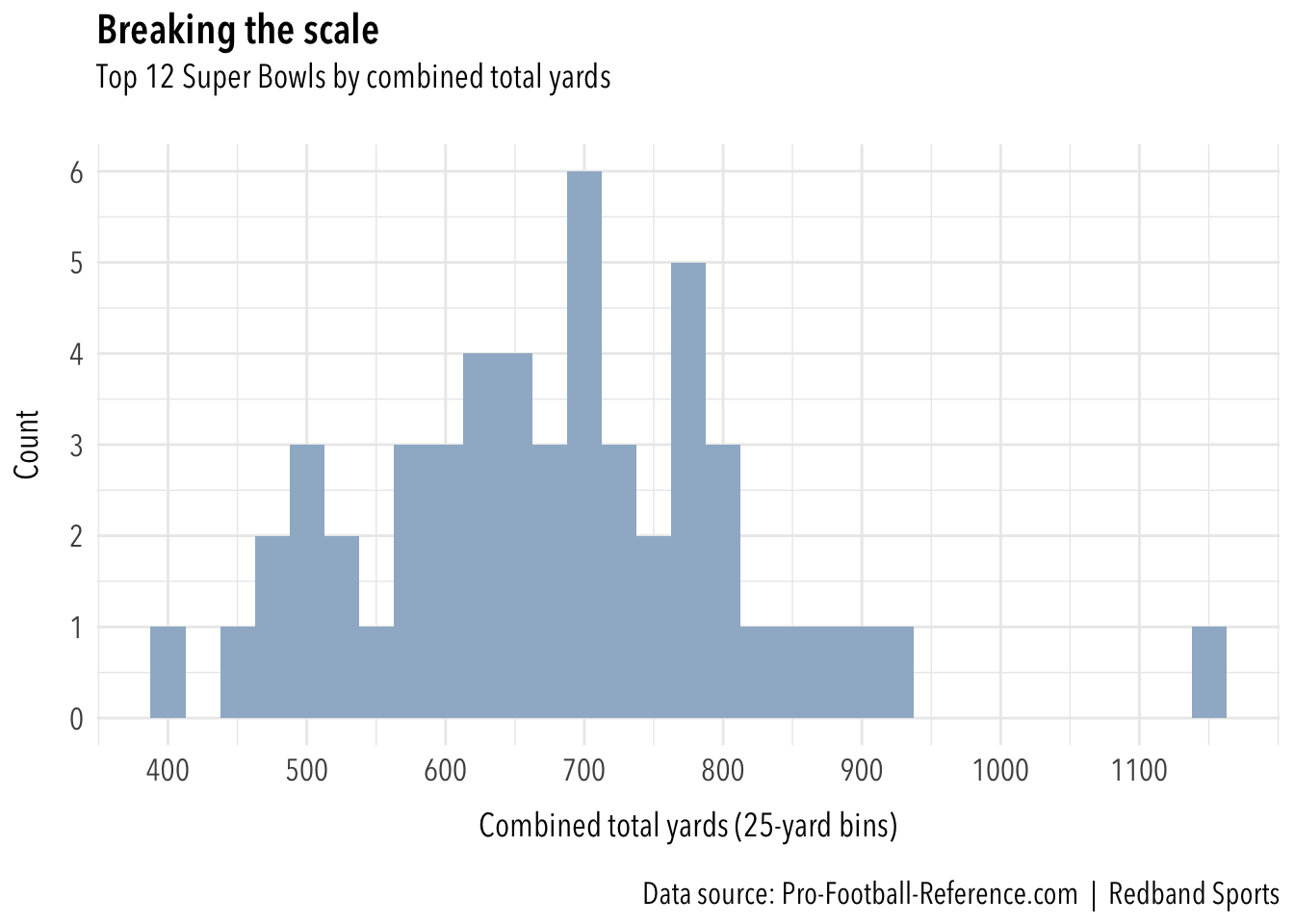 Sunday's game stands alone way out on the right. Next is a chart of the 12 Super Bowls with the highest combined total yards.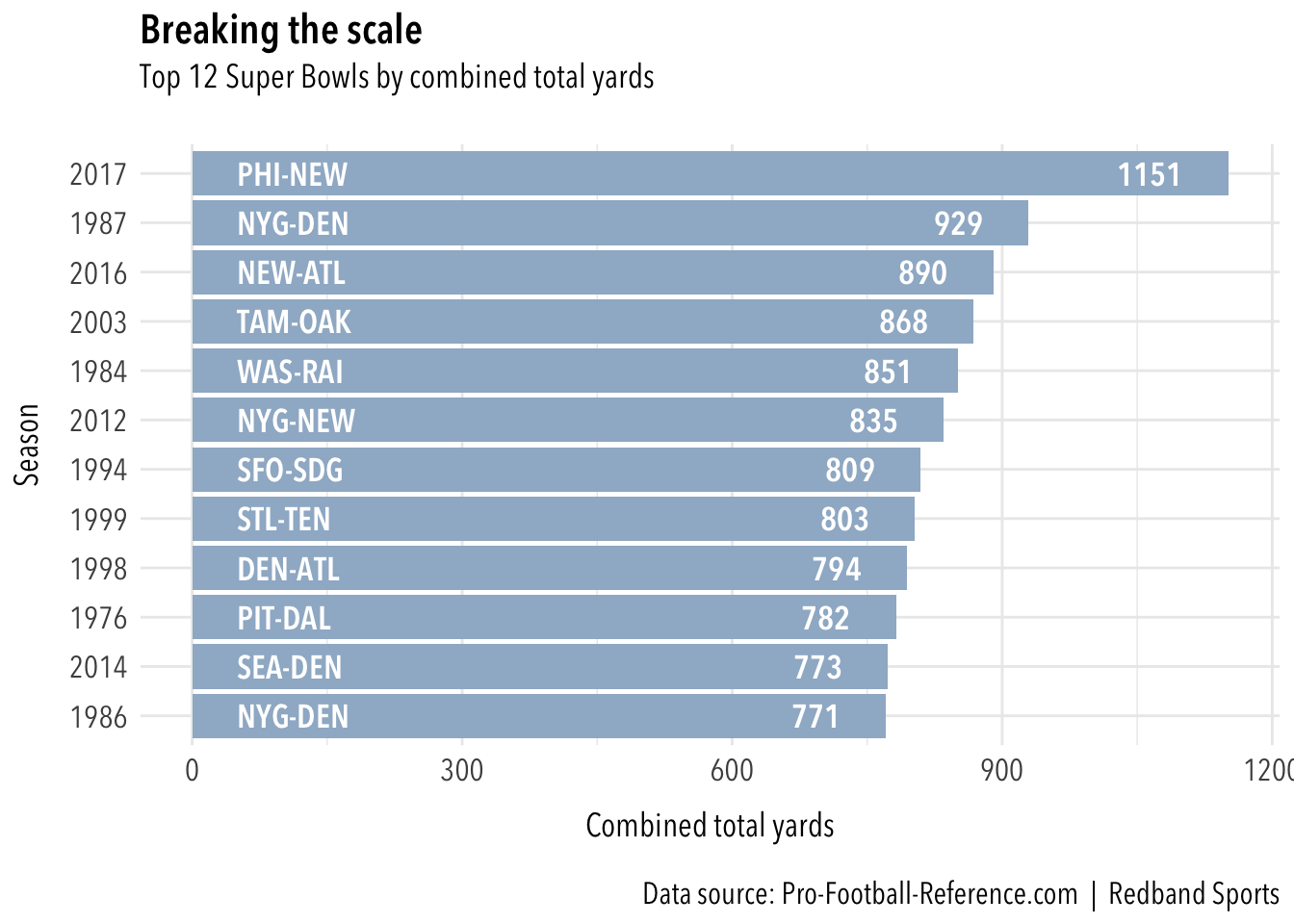 Research using the Play Index at Pro-Football-Reference.com shows Super Bowl LII is only the 14th game since 1940 in which both teams recorded 500 or more total yards, and it was the 11th that for a game that didn't go to overtime.
It was only the second time it had been done in a post-season game. The first came Jan. 4, 2014, when Indianapolis beat Kansas City 45-44.
Finally, our Pro-Football-Reference.com research found that this game set an unofficial Super Bowl record for the most pass plays of 20 or more yards with 15. The previous record was 12 by the game following the 1987 season, when Washington walked all over Denver 42-10, and by the game following the 2012 season, when Baltimore defeated San Francisco 34-31. Only seven Super Bowls in history have had 10 or more pass completions for 20 or more yards, although four have now come in the last six games.
Originally written for Hot Buttered Post at National Post