Watching a Yankees-Red Sox game at the end of the 2018 regular season, the Fox announcers mentioned that the Yankees needed just one more home run from a No. 9 hitter to have 20 home runs from every spot in the batting order. Sometimes I like to fact-check these things, mostly to see what else I can learn.
I decided to whip up a rudimentary visualization (without my usual fonts). When Gleyber Torres hit a homer as the No. 9 hitter that day, the pattern had been completed. Twitter made a Moment out of it and used my tweet of the visualization. It became quite popular among Yankees fans.
One Twitter user noted that I had misspelled Andrew McCutchen's name. So I redid the plot and fancied it up.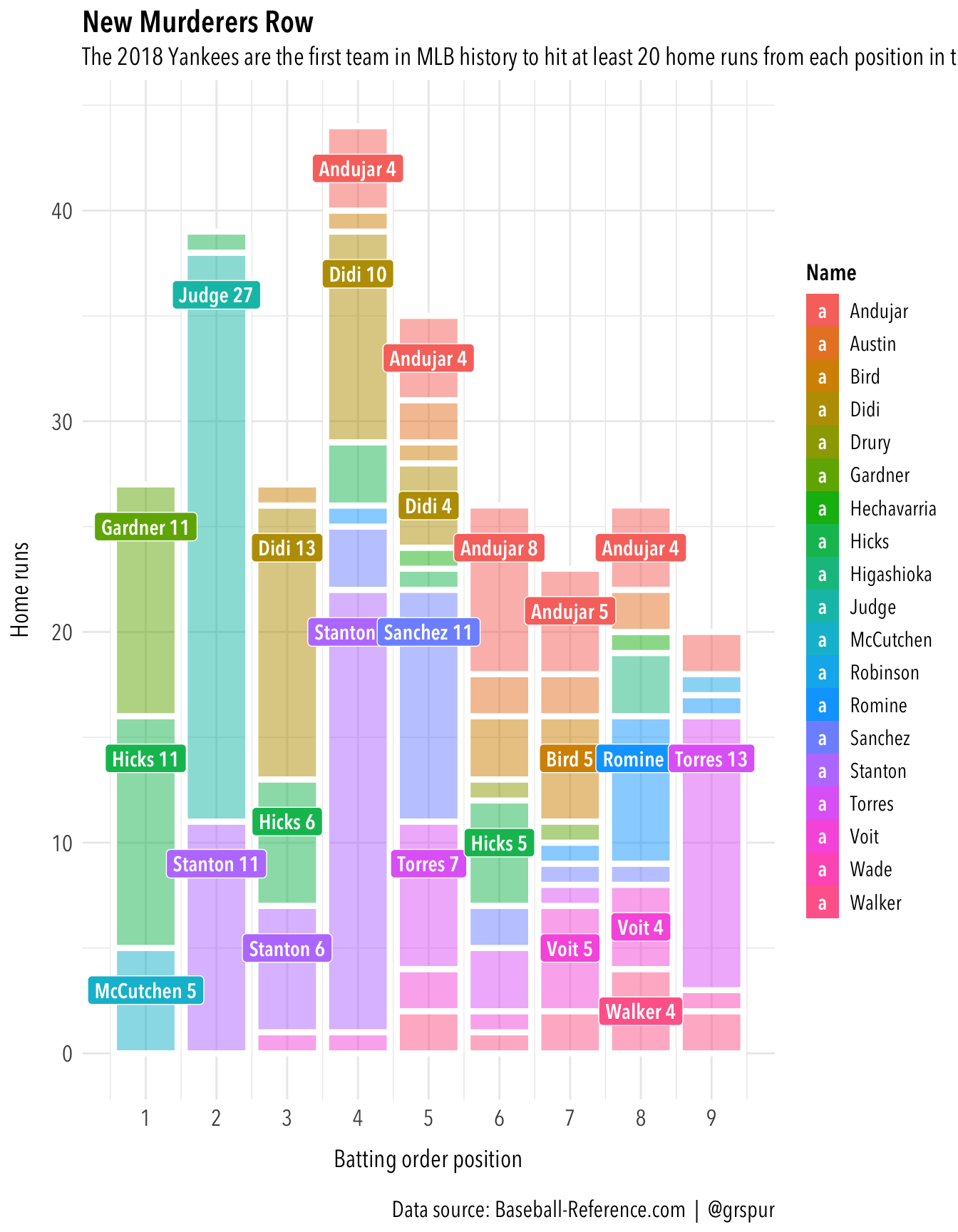 In the course of fact-checking, I noticed that the Yankees were also one short of hitting 20 homers from each fielding position. They needed one more from a left fielder to complete the feat. They never did get it, but here's a plot for that as well: